W1447

...

Breechloader, Merrill single shot percussion carbine, "Second Type", no patchbox, lever secured with button latch, 1864 manufacture date on lock, .54cal

., (#14016)
The Merrill carbine bears a unique breech system with a long lever released by a spring latch, and is percussion primed using a paper cartridge. Manufactured by H. Merrill, Baltimore Maryland. This model without patchbox is referred to as "Second Type", however this is a collector term of convenience, and not a contemporary designation. Standard features include brass buttplate, brass trigger guard, single brass band, saddle riding ring and bar on the left side, two leaf hinged sight, rifled with three grooves. The patch box utilized on the first model was eliminated on the "second" type. Marks on lock forward of the hammer, "J. H. MERRILL BALTO. / PAT. JULY, 1858 / APL. 9. MAY 21 - 28 - 61", date of manufacture, 1864, appears on rear of the hammer, serial number appears only on the breach tang. Breech lever is marked "J. H. MERRILL BALTO. / PAT. JULY, 1858", "US" on the buttplate, inspector cartouches on the wood opposite lock, additional inspector marks inside the loading lever, butt and various other metal parts. Barrel length 22.125in.


Ref: Flayderman 9B-076

. Date of manufacture on the lock, serial number on the tang.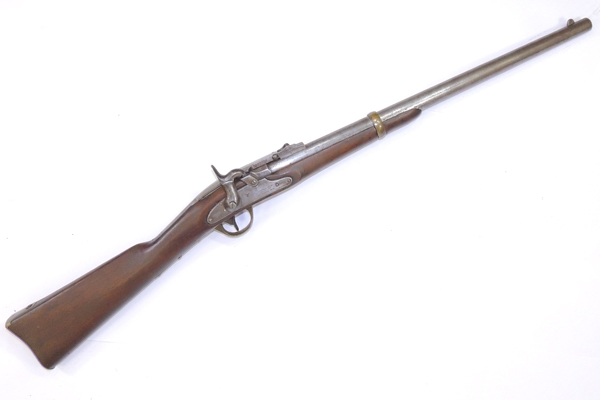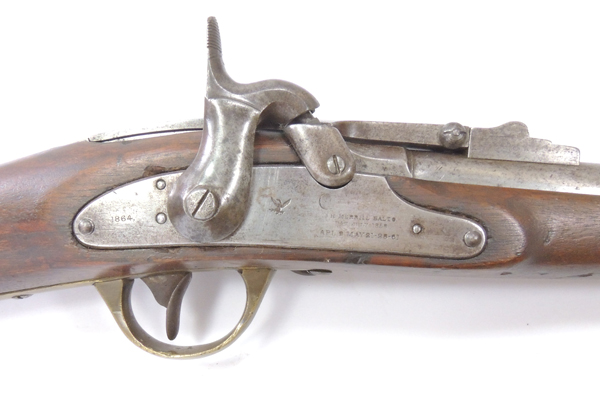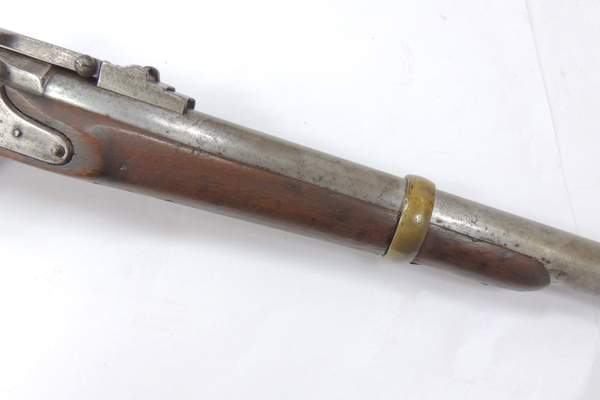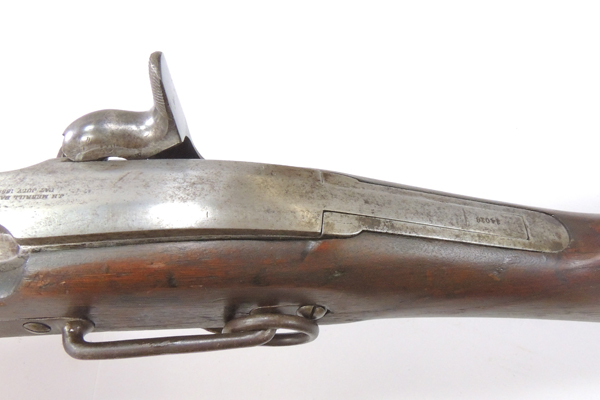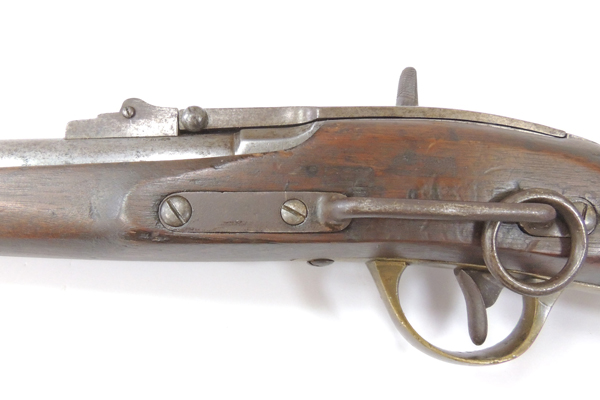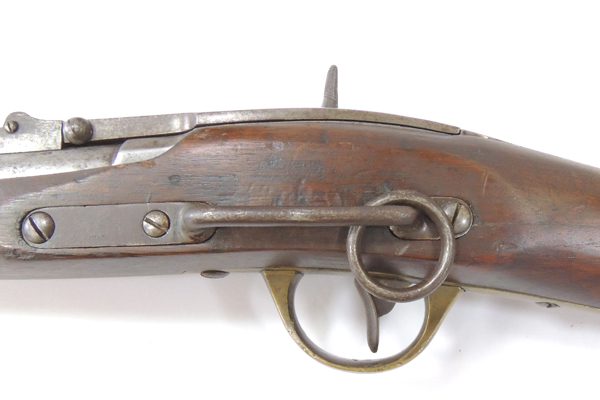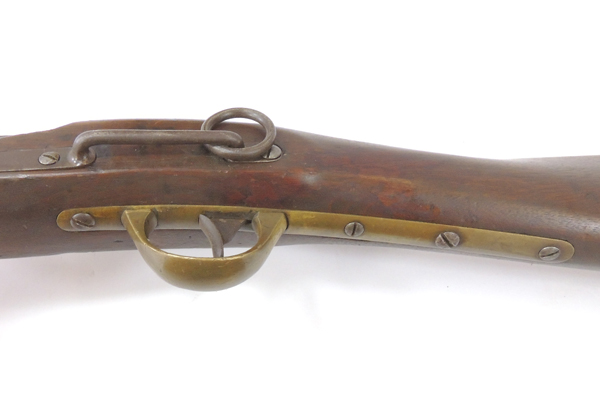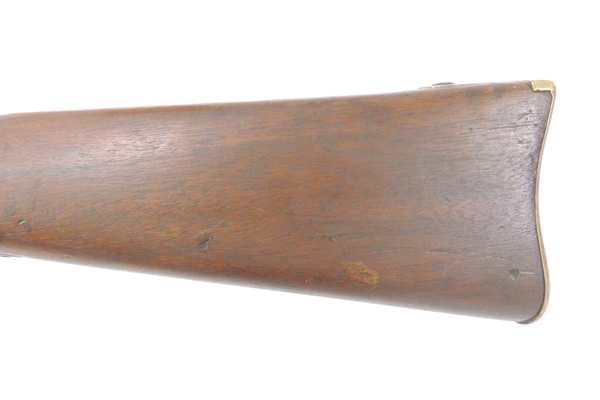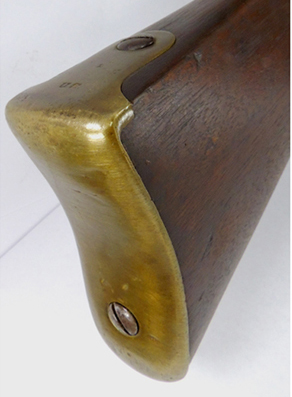 Serial number, 14016, appears on the tang only, date of manfacture, 1864 on the lock. Metal appearance pleasing and uncleaned, maker marks are strong, wood solid with dings and scratches from use, cartouches are visible, sight intact, band intact, bar and riding ring intact, strap swivel hook intact, bore is clean, rifling definite, mechanics fully functional.


For Sale

......

Sold

.